Welcome
An Unofficial English Fan Site for Makoto Shinkai. A place to discuss his films and art.
My day in Tokyo and my pseudo-interview with Shinkai-san
I'll apologize right from the start, I am not a professional journalist and I did not use a recording device or take notes during my time in Tokyo so my thoughts may be a little disjointed and things may come to mind after I post here ... sorry
I'm going to take things chronologically from my landing at Haneda and traveling the Tokyo Metro for the first time to my time exploring Akihabara to my lunch with folks from CrunchyRoll and CoMix Wave Films to my tour of the CoMix Wave Films offices and studios to my time chatting and drinking coffee with Shinkai-san himself.

First, I want to thank Vince and Rob and the rest of the CrunchyRoll staff for their time and for helping coordinate the day with Sunami-san at CoMixWave Films. Secondly, I want to thank Sunami-san and Kawaguchi-san for the access to the CoMix Wave offices and studios. Last but not least I want to thank Shinkai-san himself and the rest of Team Shinkai for welcoming me into their studios and for being so friendly to a stranger.  I can't tell you all how nice these folks were.

NOTE: Before Sunami-san has a heart attack ... I will not give anything away about the film or the details of it. What I will do is tell you what I can without giving anything away. I'm going to run my posts past Sunami-san before I post here, to ensure that I do not break their trust.

I do have some pics from my trip there and I believe that Sunami-san will be posting a pic of Shinkai-san signing some movie posters for the GSD 2010 contests (YES ... autographed posters for some of the contests).

Here's one ...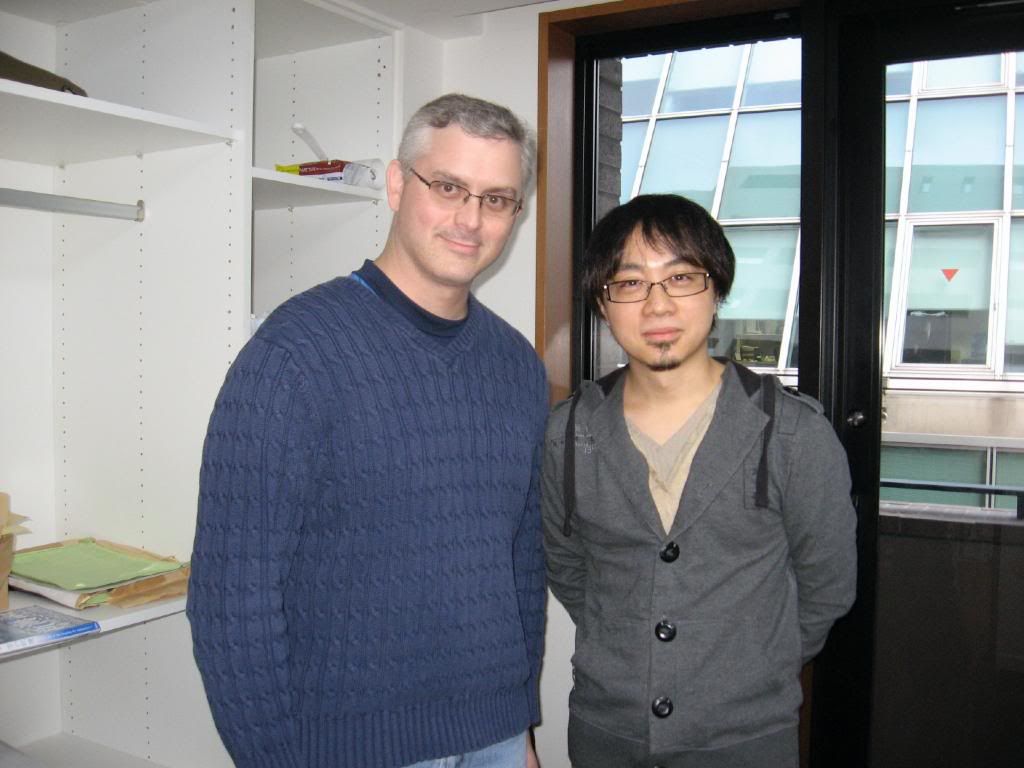 I'll post about my trip to Japan, in general, under the travel thread
Post #1 - Getting to and Traveling around Tokyo
I flew SkyMark airlines from Fukuoka to Tokyo early in the morning. One of the things you notice here is how many people sleep on transportation and sleep soundly. I cannot sleep on airplanes ... folks here can sleep anywhere. I sat next to two girls who slept on the flight ... then slept on the monorail and then slept on the subway (I was not stalking them
).

Anyway ... my biggest fear was traveling around Tokyo by myself. My Japanese is pretty bad and if you look at the Tokyo Subway Map .... http://www.tokyometro.jp/global/en/service/pdf/routemap_en.pdf ... it's rather daunting.

I needed to get from Haneda (at the bottom) to Tokyo Station. I read up on how to use the subway ticket machines prior to the trip but I was still nervous. My biggest fear was freezing in front of the machine with a throng of Tokyo commuters behind me. Well ... at Haneda I prepared myself and walked up to the machine. It was surprisingly easy to use ... even for a non-Japanese speaker. There's an "English" button that presents everything in English. There are maps that show where you are on the subway may and the cost to get from where you are to where you need to go. You enter the right amount and a ticket pops out ... you put the ticket into the machines when you head towards and leave a platform. I found Tokyo ticket machines easier to understand than the ones on the Washington DC Metro.

The subways are clean and fast and easy. I got to the CrunchyRoll offices early and they suggested I run up two stops to Akhiabara and return for lunch with Sunami-san. Easy enough ... about 10 minutes later I was in Akhiabara


One thing I did learn when talking about subway use was that morning commutes are often delayed due to suicides. Not fun when you're trying to get somewhere. I noted that in the States people usually like to take other people with them when they suicide
It's strange that people can get used to that, but then I'm desensitized to the daily violence in the US so ... which is more strange?

Anyway ... I LOVED TOKYO ... if you get the chance, definitely check it out. Haneda is the Tokyo City airport .... Narita is in Chiba and is more of the international hub.

Also ... was treated to a morning view of Mt. Fuji on the ride in on the monorail.

Pics from a train station ... I felt it was necessary due to the use of trains in Shinkai-san's films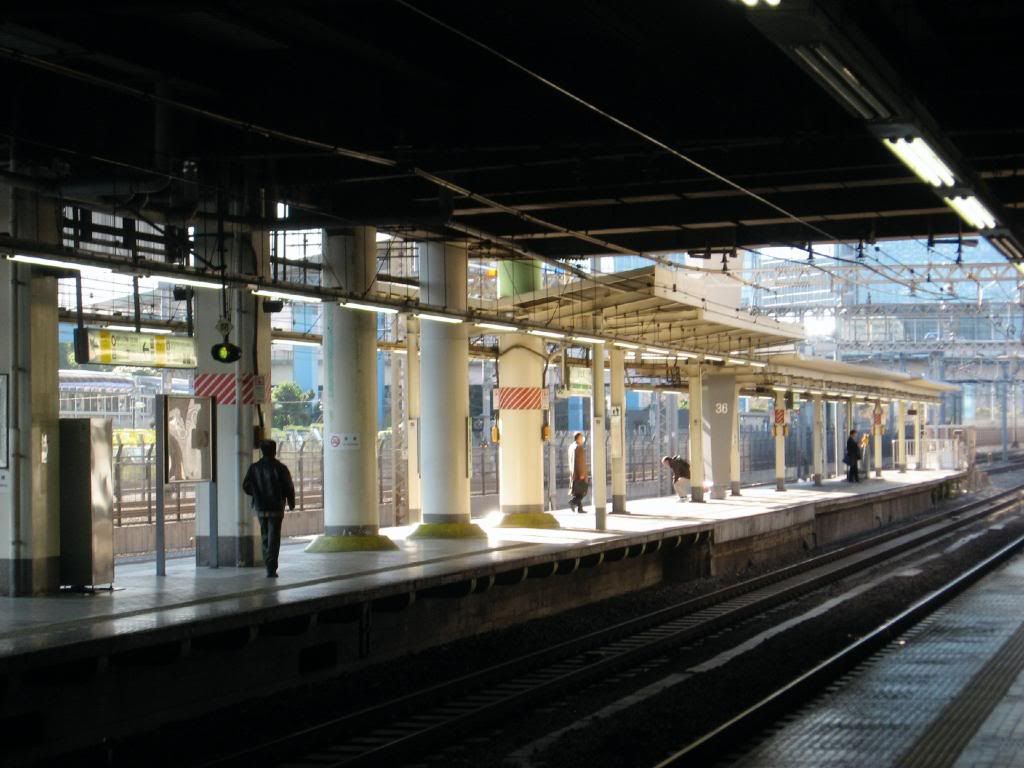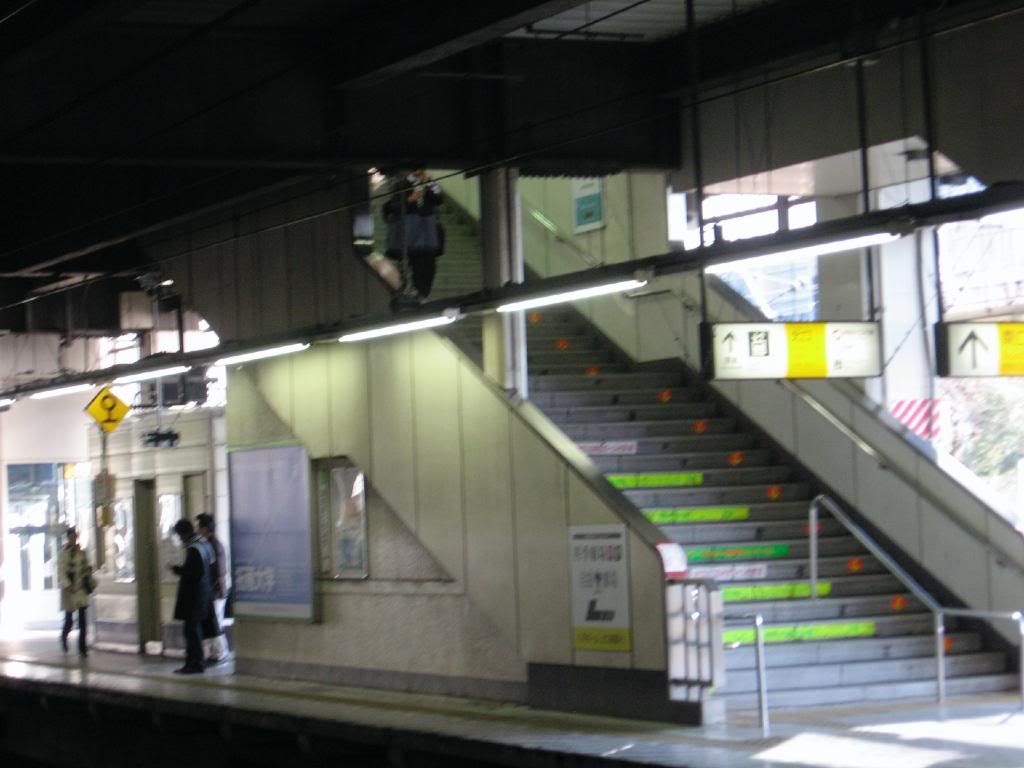 My day in Tokyo and my pseudo-interview with Shinkai-san
You know, I wish I had more words to say than "Nice!", "Laz, you lucky dog!", and "Ooohh! Pictures!"
My day in Tokyo and my pseudo-interview with Shinkai-san
Zitch, you left out, "OMG Shinkai!"
My day in Tokyo and my pseudo-interview with Shinkai-san
I know I'm dragging things out a bit ... I did some "thought organization" on the flight back so ... in a few posts we'll be getting to the good stuff and the good pics.

Laz
Post #2: Akihabara ...
Since I got to the CrunchyRoll offices a few hours before Lunch the folks there suggested I take a run (2 stops up on the Yamanote Line) up to Akihabara. I really wish I had done some pre-trip recon work on Akihba as I was really kind of clueless as to where to go. The CR folks mentioned a few places and I took some notes and then Vince walked me through the underground entrance to Tokyo Station. I grabbed a ticket and got on the train. Stepping out into the Akihabara Station, I noticed a lot more Westerners than before. I was definitely seeing more Western folks in Tokyo than Fukuoka but now I saw a bunch more. I walked out of the station and headed up to the main street and decided to walk a while and then head back. I went into a few Manga shops and took a look around. It wasn't until I went into Animate that I realized there was more to the shops than what was on the first floor … or rather, I got the nerve up to take a look. On the second floor I found the Shinkai picture book, which was awesome as I was wondering how I would get Shihkai-san's autograph if I had the luck of running into him on the trip to CWF. I was told that he sleeps during the day to … they couldn't guarantee me he would be around. The book cost me around 2600 Yen (about $26) which was a good deal. I think I paid about $50 for the copy that I already owned (book + shipping). I made my way through the 7 levels of Animate and they ran the gamut of manga, games, models, random anime stuff, drawing supplies, etc.

I walked out of the shop and a little further up the street I went into a store that was all glass cases filled with all kinds of figures and models. Very cool stuff. One of the things I had wanted to look for was the new Genshiken DVD box that included a new manga chapter. I crossed the street and headed back along a series of DVD/Electronics stores.

At this point, I'll mention the Maids. The area was generously sprinkled with young ladies dressed in Maid Outfits handing out flyers for maid cafes (see below). I guess the really kawaii maids aren't working the 10 am Wednesday morning Akihba crowd. I felt kinda bad for the Maids. I was told the Maids on the weekend are more genki.

Back to my trip back down the main drag … I went into a few game/dvd stores. The one shop I went into (I think Traders) had all kinds of games (classic games floor) for every kind of system ever made. I found some pretty cool DVD collections as well … Master Keaton for about $300. I did find where the Genshiken box sets were but I wasn't sure if any of them was the one I was looking for and I was running out of time so I hit the next few floors and moved on.

I would love to spend a weekend in Akihba and spend a ton of money ☺

I got back to the Station and to this point I hadn't really gone down any side streets so I picked one and walked. The street was lined with more shops … DVD/games and then I went into a huge Electronics store (7 levels) and walked around a bit. Very cool.

It was time to go so I headed back to the Train Station and got off at Tokyo Station. I had a heck of a time finding the underground exit to the building where the CrunchyRoll offices were located ☺ I finally found it after back tracking a few times and made it back a little late to the CR offices. Good thing that Sunami-san was running a little late.

Pics below ...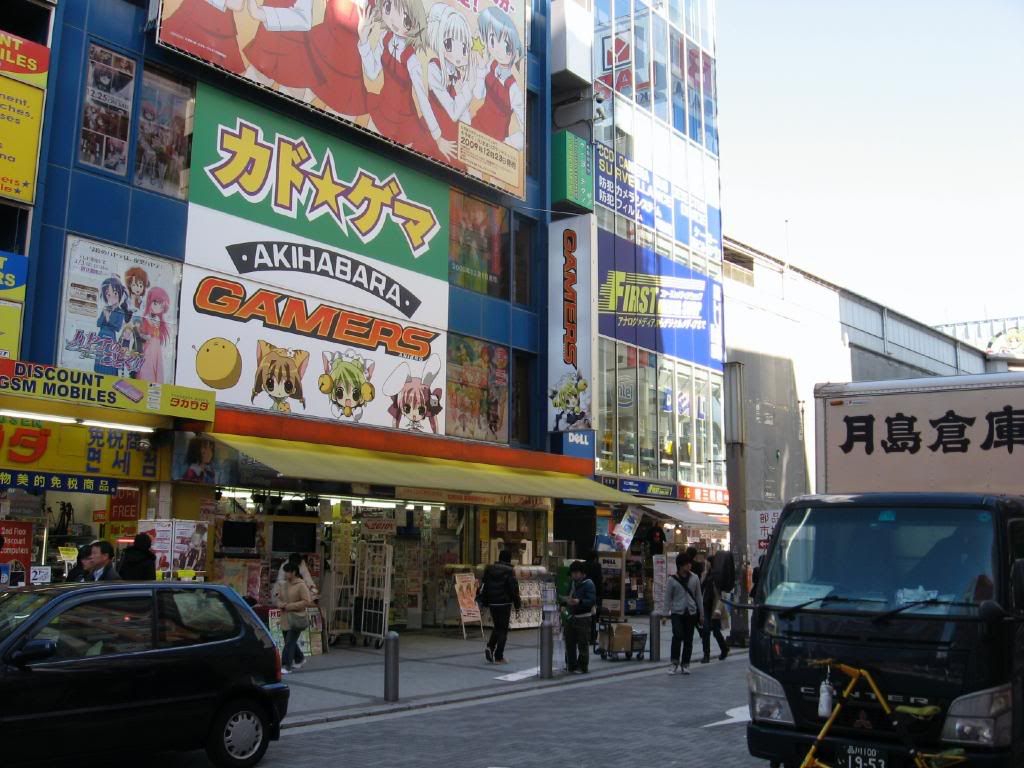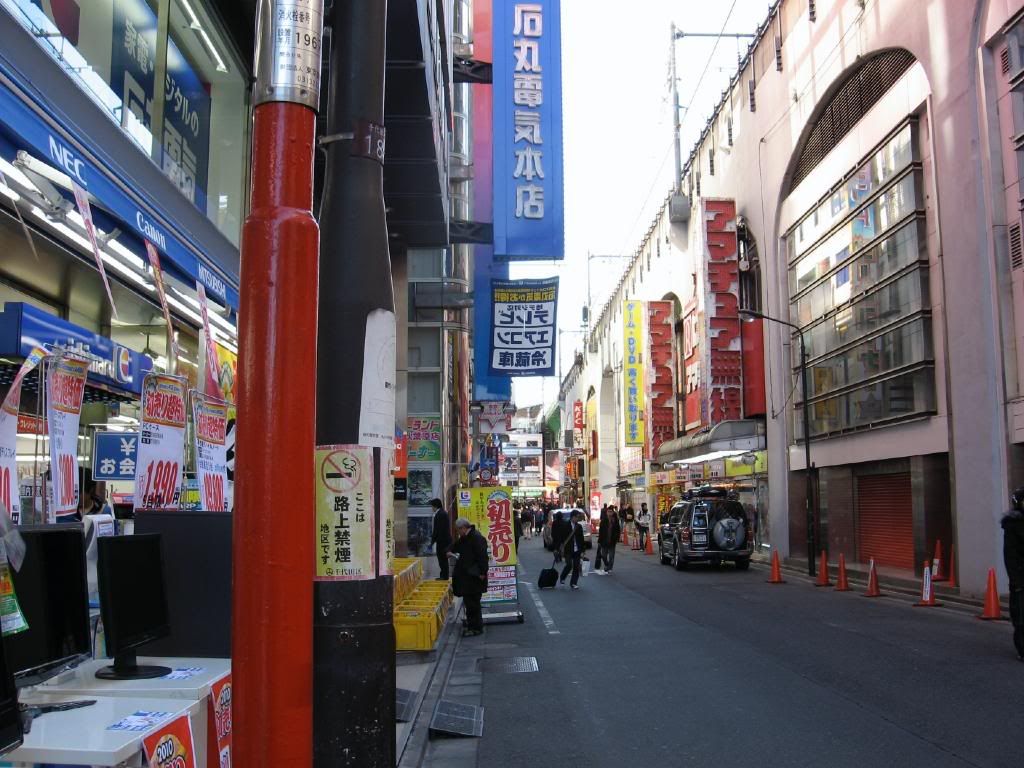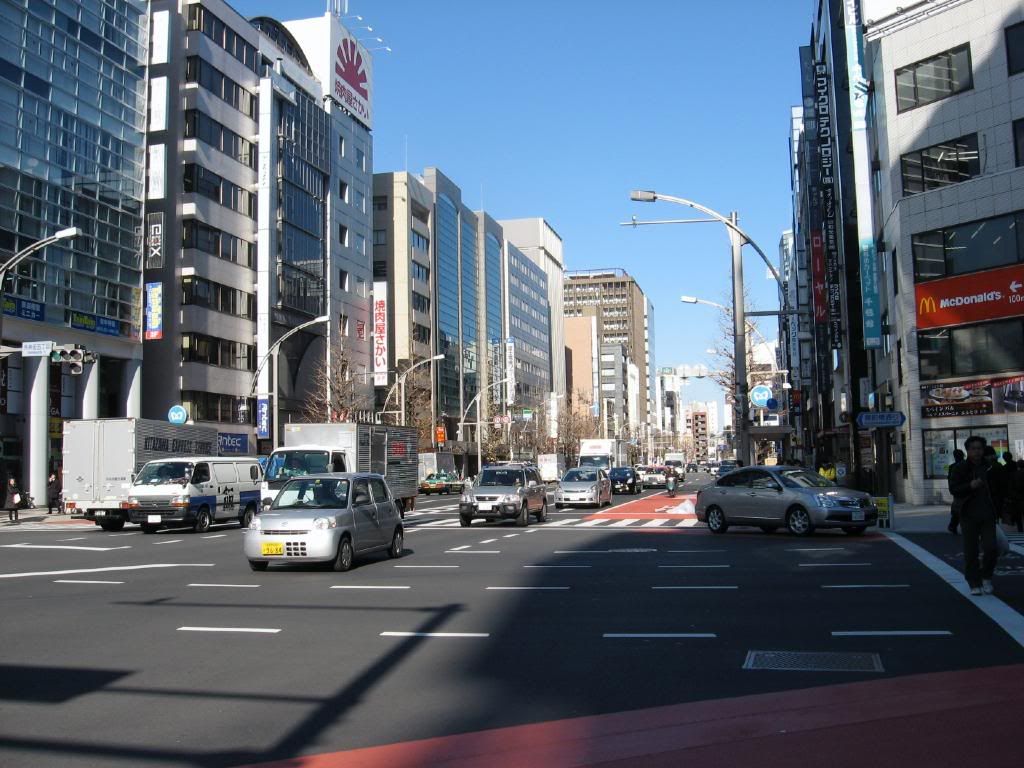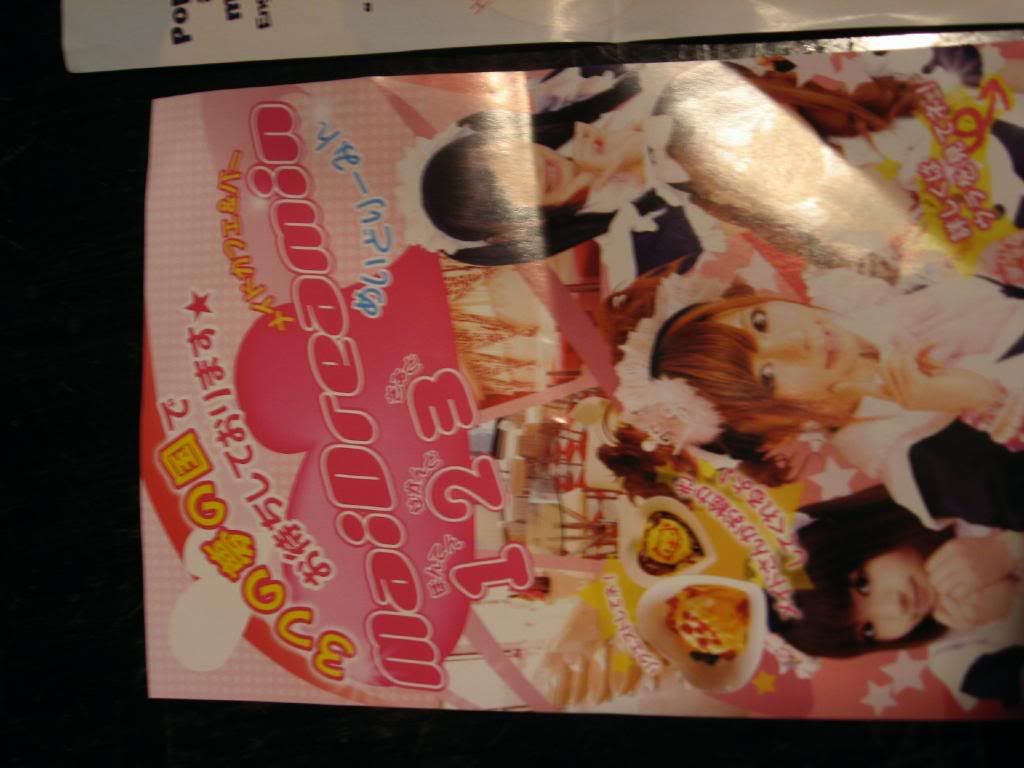 Post #3: The CrunchyRoll Offices and Team ...
About the CrunchyRoll folks ….

I had been communicating with Vince ever since last years Global Shinkai Day and he has always been cool with me. When I first arrived at the CR offices Rob (VP of Licensing) answered the door and welcomed me in. As you can see from the picture, CR's office is located in a block of "business incubator" offices in the most expensive real estate in Tokyo ☺ The CR staff consists of 3 folks … Vince, Rob and Cheiko (sorry if that is misspelled). While I waited for Vince, Rob and I struck up a conversation about anime and what I liked. I mentioned Robotech and Macross and he mentioned that he knew some of the Harmony Gold folks … Cool! The main CR offices, I believe, are located in the SF Bay area in Califoria so the Tokyo office is mainly interested in acquiring content to be add to the web site. For those of you who remember CR wasn't always legit. When they turned legit they removed all unlicensed content and only provided content that they had legally acquired the rights to.

One of my questions for the CR folks was if they had considered adding Japanese comedy or generally, streaming Japanese network tv over the web (un-dubbed and un-subbed). I was told that they have considered this but that the Networks over there didn't see a future in it or a demand. This is a shame since Japanese comedies and variety shows are awesome.

When Vince arrived he showed me the stats for last year's Global Shinkai Day … for all the movies they had about 40K viewings. Not bad for our little global film festival ☺

Vince has the coolest job … meeting with companies and artists interested in working with CrunchyRoll.

Sunami-san showed up and we headed to lunch. I was pitching a few things here and there to Vince and Sunami-san. Mostly the discussion was around some new projects that CWF was working on (PlanZet) and also Peeping Life (hopefully you've checked this out already).

After a good lunch we headed back to the CR offices where I took a few pictures (see below) grabbed my stuff and headed out with Sunami-san to find the CWF offices.

Definitely check out CrunchyRoll … they need your support and they're doing things the right way.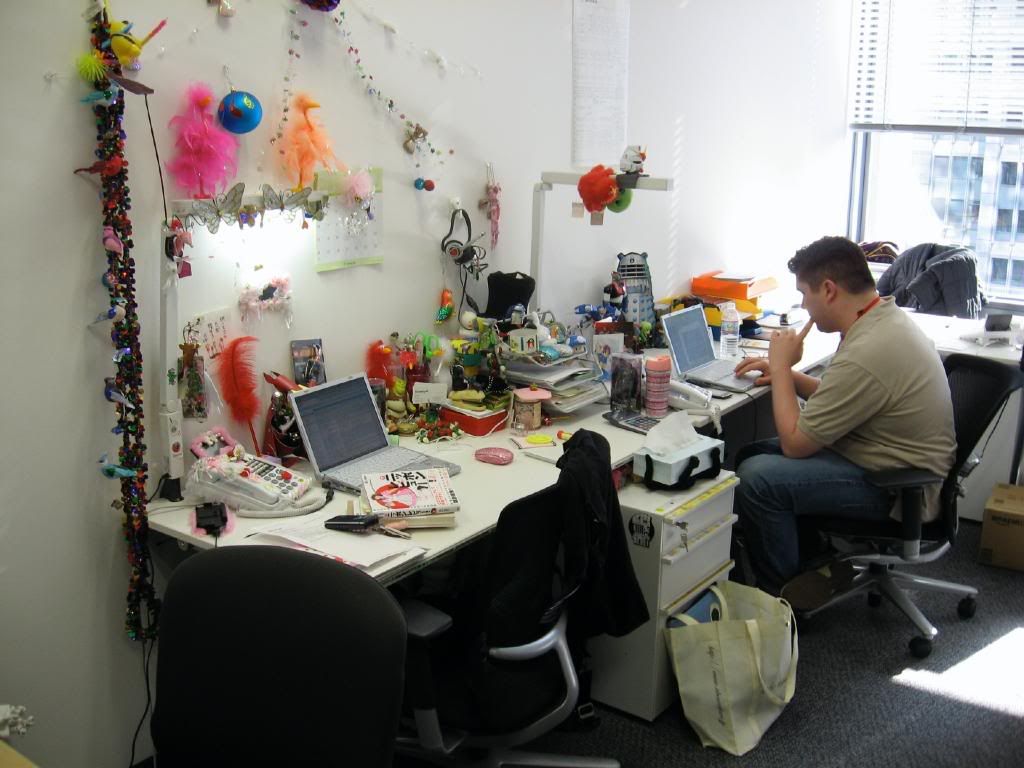 Vince, me and Sunami-san

My day in Tokyo and my pseudo-interview with Shinkai-san
The CR office looks like it's decorated for Mardi Gras.

If I saw a store like that Gamers, I'd be drawn to it in a heartbeat.
Post 4: Traveling with Sunami-san to the CWF offices
My first impression of Sunami-san was that he didn't quite know where he was going ☺ It took us some time to get onto the train and after a few stops Sunami-san realized we were going the wrong way so we got off the train and took the one going in the opposite direction ☺

I spent the time peppering Sunami-san with questions …

Question 1: Does Shinkai have total control of his works? Does CWF go over the story with him and make changes/suggestions?

The answer I got was that they don't bother him. They see the storyboards and  I was told Shinkai understands the business side of things so he's interested in making something that is both good and profitable.

Question 2: I asked him how he got into the business … I belive Sunami-san went to college in the States and that Comix Wave was originally focused on licensing rights for mangaka and artists. Eventually, the company grew and now Sunami-san is like the #2 person there at CWF.

Question 3: I asked him if CWF gets a lot of art submissions by young artists, because of Shinkai's popularity. He said that they did … they get scripts and stuff.

There was a lot of chit chat about Global Shinkai Day. I mentioned that Zitch did the commentary during the films and talked about the schedule of films over the 24 hours. Based on the responses from Sunami-san and folks … I'm not sure CWF was really aware of what went on last year. I hope that maybe some of them might stop by on GSD 2 and make a cameo.

We eventually got off at the Hanzamon Gate exit for the Purple Line and made our way to the street. Sunami-san pointed out the grounds to the Imperial Palace off in the distance down the street. I was told that they weren't sure Shinkai-san was going to be in the offices since he's a bit of a night owl … sleeping during the day so, I didn't get my hopes up. I was just happy to drop by the offices and check things out.

One of the main impressions I got was that CWF and Shinkai are not aware of their popularity. For example, the press release on ANN wasn't even a press release. Shinkai-san posted something on his site and someone grabbed it and ran with it. I got the impression that they were k surprised by that action .. almost like "are we really that popular ?" I'd take it as a good sign that yeah … CWF and Shinkai-san are that popular and that people are paying attention to them.

This part of my journey started my random questioning of folks. I actually did write some questions down on the flight to Tokyo ... but I didn't pull my notebook out during the trip


Anyway ... next up is the CoMix Wave Films Offices where the fun continues. What's next? Shinkai slippers? Autographed posters? Direct questions to the man himself? Stay tuned


Laz
Post #5: CoMix Wave Films Main Office ...
After a short walk from the train station, we walked through the front door of a non-descript office building and into the elevator. Up a few floors we stepped out in front of the door to the CoMix Wave Films (CWF) offices ... you'd never know it other than for the dusty 5 CM per second framed poster in the hall way. Sunami-san opened the door and we went in. This was the main office ... it consisted of 4 or 5 desks, a meeting room and a work area for 5-6 animators. There were posters of Shinkai works and other CWF on the walls. Sunami-san sat me down in a chair and disappeared. I think he went out to grab a smoke. I kind of sat there for a little bit looking around ... drinking a cup of water. One of the folks in the room got up and introduced himself ... I didn't really look at the business card until later, but it was the CEO and President of CWF ... Nori Kawaguchi.

Sunami-san came back and showed me around the office. The back area held 6 folks that were working on the CGI for the Planzet film ( http://www.planzet.jp/ ). The team was working on some very cool images. Some of the folks had worked on "5 CM" and one of the folks had worked on the Trains in "5 CM". I believe that Sunami-san is in charge of this project.

We moved over to the cabinets along the wall and Sunami-san was nice enough to give me some swag (Promise CD, Peeping Life DVD http://www.cwfilms.jp/peeping/t-joy/index.html) and then he grabbed a bunch of "5 CM" movie posters. The plan was … why ship them when he could just give them to me and I could bring them back with me. I think they'll make good prizes for contests.

One of the cabinets included all the different language versions of Shinkai's works .. so the Russian, French, etc. versions of 5 CM and the other Shinkai offerings ... very cool.

I asked if they were going to release "5 CM" in BluRay in the US with English Dub/Sub … it didn't sound like this was in the future … but I'll double check with Sunami-san.

One of the women in the office was on the phone and I got the gist from Sunami-san that she was checking to see if Shinkai-san was around. We got the green light and I grabbed my coat and copy of the Shinkai Picture book and we were off to the second studio to meet Shinkai-san.

Laz